Jeff Grant
Photographic Artist
"If you are not willing to see more than is visible, you won't see anything"

Ruth Bernhard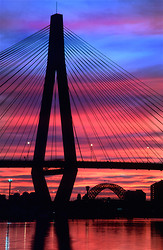 Gallery
Recent Work

(Contains 14 photos)
Recent images which I will move or delete after I have lived with them for a while
Iceland River Deltas

(Contains 12 photos)
The images in this portfolio were taken from a helicopter in the south of Iceland. The river deltas were an amazing spectacle, producing beautiful patterns only visible from the air.
Iceland landscapes

(Contains 10 photos)
Landscape images taken in August, 2011 on a Better Moments workshop led by Hans Strand
Seascapes

(Contains 27 photos)
I am lucky to live on the Northern Beaches of Sydney, and particularly to live close to Turimetta which features in many of the images in this portfolio.
Snowy Mountains

(Contains 19 photos)
This is an area that I visit as often as possible. It is a total change from the sea with wonderful textures and colours
New Zealand

(Contains 9 photos)
Only a few hours by plane from Sydney, the South island of New Zealand is a stunning area
Water

(Contains 3 photos)
Water is a constant theme in my images whether as snow, mist or waves. These images are the ones that don't fit in the other categories.
Flowers

(Contains 7 photos)
This is an old love which I revisit periodically
Landscapes

(Contains 7 photos)
Images of other places
Sydney Icons

(Contains 7 photos)
Little explanation needed
Triptychs

(Contains 2 photos)
I have been working on triptychs, and also collaborating on them with my wife who applies watercolours to enhance them and create a unique piece of art.
Botanicals

(Contains 5 photos)
Images of things botanical: flowers, grasses etc.
Black and White

(Contains 17 photos)
I've come to appreciate B&W images over the years, but have struggled to get to a point where I'm happy with my own. This portfolio contains images which I have processed and am happy to show.
Chainsaw Art

(Contains 6 photos)
In April 2014, the West Coast of the South Island of New Zealand was devastated by Cyclone Ita. Many trees were knocked over. Four months later, after paths had been cleared, bacteria had combined with the chainsaw tracks to create abstract art. It created another source of fascination beyond the beauty of the forest tracks.
Iceland Highland Aerials

(Contains 10 photos)
This gallery contains aerial images taken in the central highlands of Iceland in 2013. They were taken in early Summer so there is still lots of snow mixed with the beautiful, and stark shapes and colours of the Landmannalugar area.